Family Fun
Manitoba offers loads of family-friendly vacation options. Take the family camping at one of our many parks and enjoy hiking, boating, and tons of other fun outdoor adventures. Visit the beach for a sunny summer day filled with splashing and sandcastles. Show your kids the wild side with incredible opportunities for wildlife viewing, including bison, birds, and even polar bears and beluga whales in Churchill.
Make memories on a family trip to a music or cultural festival, or go back in time at a historic site where kids can experience life as a prairie pioneer. Manitoba's museums turn kids into explorers and child-centric shows will transport them to a whole other world. Manitoba is filled with family fun – come see for yourself.
Upcoming Events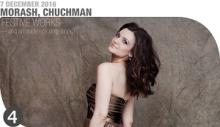 SEE ALL EVENTS
See some of the great adventures and experiences Manitoba has to offer!
Upcoming Events
SEE ALL EVENTS