Things To Do
There's never a dull moment in Manitoba. With an infinite variety of things to do, you'll run out of time long before you exhaust the possibilities
Into outdoor sports? We've got everything from dog sledding to scuba diving and alpine skiing.
Go to the ballet, the beach or a frog-jumping competition. Hang out with polar bears, bison and beluga whales or take a magical history tour to discover Aboriginal legends, fur-trade rivalries and occult mysteries.
You can reel in a trophy fish and catch a few z's in a luxury lodge. Dine on award-winning cuisine and learn to forage on edibles in the wild. Sail on an inland sea and hear the high C's at the Manitoba Opera.
Experience the joie de vivre of French Manitoba's fetes and drink in the sights and sounds at summer fairs, winter frolics and music festivals across the province - and we're just getting started. Make a wish list and attach a note to yourself: You're going to need a bigger vacation.
Special Offers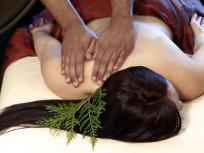 Need a break from the city? Head to Riding Mountain National Park! Here, we'll help you forget all the stresses of your busy...