Festivals & Events
There's something about this place that makes you want to celebrate.
Something that makes you want to sing and dance and cheer. Something that makes you crowd the streets, pack the bleachers, and blow the roof right off. It's a place where we'll throw a festival for a flower. We'll throw a festival for anything that brings us all together. So come and shout yourself hoarse, or rise with the sun, and spin under the stars. You'll find something here to move you and make you feel alive.
Upcoming Events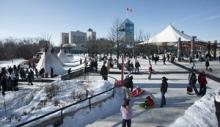 12/16/16 - 02/28/17
Winnipeg
10/15/16 - 03/31/17
Winnipeg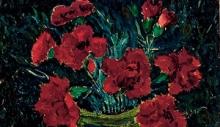 02/18/17 - 05/23/17
Winnipeg
SEE ALL EVENTS
Special Offers
Guests of the Arctic Discovery safari will experience opportunities for breathtaking wildlife encounters as they walk with...
Featuring family-focused activities, the Summer Family Adventure by Frontiers North is perfect for family travellers who are...
SEE ALL OFFERS
See some of the great adventures and experiences Manitoba has to offer!