Snowmobiling
With more than 12,000 kilometres of snowmobile trails in Manitoba, it's no surprise local sledders are always eager to start their engines. After spending a few hours cruising fir-scented forests and wintry terrain, you'll be quick to join those who wish winter would never end.
Wide-open Prairies and parklands provide a perfect playground for snowmobilers. Go full throttle in scenic Whiteshell Provincial Park, home to nearly 300 kilometres of groomed trails. Wind your way through boreal forest, frozen lakes and towering pines, stopping to warm yourself at wood stove-equipped shelters before making a night of it at a nearby resort. Or make tracks for the Interlake, where Grand Beach and Hecla/Grindstone Provincial Parks are home to an equally expansive network of paths and shelters.
For extended adventures, take the 144-kilometre trail from The Pas all the way to Flin Flon, touring through a range of mixed forests, rocky ridges and picturesque lakes. Or gun it along the routes linking Riding Mountain National Park and Duck Mountain Provincial Park near Dauphin - the gateway to more than 1,000 designated Parkland paths, including the mighty Trans-Canada Snowmobile Trail.
Upcoming Events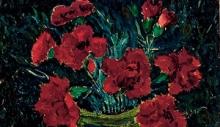 02/18/17 - 05/23/17
Winnipeg
10/15/16 - 03/31/17
Winnipeg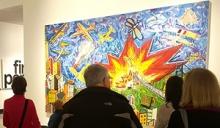 SEE ALL EVENTS
Special Offers
Guests of the Arctic Discovery safari will experience opportunities for breathtaking wildlife encounters as they walk with...
Featuring family-focused activities, the Summer Family Adventure by Frontiers North is perfect for family travellers who are...
SEE ALL OFFERS
See some of the great adventures and experiences Manitoba has to offer!