Whitewater Rafting
Shoot the rapids on a white-knuckle wilderness river ride as you race past forests of towering trees and rugged granite cliffs, or take a trip back in time by traversing routes braved by the voyageurs of the fur-trade era.
Run the gauntlet of the Pigeon River, a formidable haul that's been dubbed "Manitoba's Colorado." Watch for black bears and bald eagles while making your way through unspoiled territory, including a 40-kilometre whitewater stretch that ranks among North America's wildest.
Go head-to-head with the rollercoaster of the Bloodvein River, set deep within the Precambrian rock formations of the Canadian Shield. With more than 100 rapids and waterfalls, abundant wildlife and granite walls adorned with red ochre pictographs, the route draws pool-and-drop fans from around the world.
Shift from forest to subarctic tundra while cruising the Seal River in the North. Watch playful harbour seals at Shethanei Lake or pods of beluga whales gathering to feed in freshwater rivers in summer. Then get a history lesson on the Hayes River, a principal trade route for the Hudson's Bay Company that remains one of the most pristine regions in the province.
Upcoming Events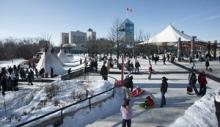 12/16/16 - 02/28/17
Winnipeg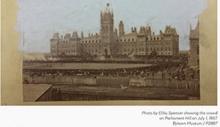 02/20/17 - 06/23/17
Gimli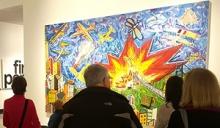 SEE ALL EVENTS
Special Offers
Guests of the Arctic Discovery safari will experience opportunities for breathtaking wildlife encounters as they walk with...
Featuring family-focused activities, the Summer Family Adventure by Frontiers North is perfect for family travellers who are...
SEE ALL OFFERS
See some of the great adventures and experiences Manitoba has to offer!