Skydiving
Get the drop on a truly adrenaline-pumping pastime by joining the thousands of Manitobans opting to jump out of perfectly good planes every year.
Once the exclusive domain of daredevils and extreme adventurers, skydiving has evolved into one of the ultimate bucket-list items - an experience in heart-thumping thrills and breathtaking beauty you're sure to remember for as long as you live. How often do you get a chance to spin your brain into overdrive while hurtling to the ground at "terminal velocity," reaching speeds of up to 240 km/h before pulling the cord on your parachute and enjoying the birds-eye view?
The province is home to two skydiving drop zones - one on the outskirts of Steinbach, the other in Gimli on the edge of Lake Winnipeg. Steinbach's Adventure Skydiving offers the highest tandem jumps in Manitoba, with a maximum altitude of 11,000 feet - which translates to about 45 seconds of glorious freefall. Gimli's Skydive Manitoba takes tandem jumpers to altitudes of 10,000 feet, and also provides opportunities for solo jumping from 3,000 feet. Both sites offer group rates and discounts for frequent jumpers, as well as training for those who'd like to become long-term practitioners.
Upcoming Events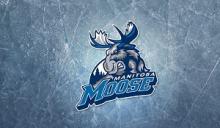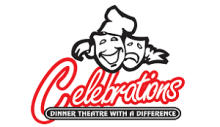 01/14/17 - 03/18/17
Winnipeg
SEE ALL EVENTS
Special Offers
Guests of the Arctic Discovery safari will experience opportunities for breathtaking wildlife encounters as they walk with...
Featuring family-focused activities, the Summer Family Adventure by Frontiers North is perfect for family travellers who are...
SEE ALL OFFERS
See some of the great adventures and experiences Manitoba has to offer!