Inside Winnipeg
Sample the Turkish delights on tap at Ten Spa at the historic Fort Garry Hotel.
Sip mint tea and warm to the experience of a traditional hamam in the oasis of serenity that is the hotel's 10th floor. Relax in mosaic and marble steam rooms inspired by ancient Turkish and Moroccan rituals or choose from a range of cutting-edge treatment options including facial scrubs, warm mud body cocoons and polar stone massages.
Head to the Inn at The Forks' Riverstone Spa for a restful sanctuary informed by Aboriginal healing techniques and traditions. Try the sweat lodge-inspired signature treatment - an indigenous hot stone massage developed under the guidance of local elders that employs volcanic basalt stones and a smudge of sage, cedar and sweetgrass.
At the Clarion Hotel's Urban Oasis Mineral Spa, treatments include a rejuvenating soak in salt-water mineral baths, known for their therapeutic qualities and designed to banish stress, improve circulation and slow signs of aging. Additional packages offer body polishes, hydrotherapy baths, manicures and pedicures and a series of options designed especially for expectant mothers.

Address:

1445 Portage Avenue
WINNIPEG, MB

Phone:

(204) 774-5110
Comfortable and spacious guest rooms and suites. Winnipeg's largest indoor waterpark, full service spa and steam room, 24 hour fitness centre and High speed internet access throughout the hotel. As well, as ample banquet/conference facilities and free parking. more

Address:

75 Forks Market Road
WINNIPEG, MB

Phone:

(204) 942-6555
Experience prairie luxury at the only hotel situated within Winnipeg's tourism epicenter, The Forks. You're at the heart of it all, yet you'll find peace and tranquility at our boutique hotel with its own distinct personality. Chill out in modern featuring warm designer colours and panoramic views, experience contemporary dining in a spectacular setting, and visit Riverstone Spa for the ultimate urban escape. more

Address:

222 Broadway
WINNIPEG, MB

Phone:

(204) 942-8251
The Fort Garry Hotel Spa & Conference Centre is a national historic site situated in the heart of downtown Winnipeg. This former Grand Trunk Pacific Railway hotel has been a memorable icon of the Winnipeg skyline for a century, and is only minutes away from shopping and major downtown attractions including the Forks Market. Relax in one of our 240 guestrooms or suites featuring exquisite bed ensemble with down duvets and pillows, and fine Italian linens. All guests enjoy complimentary high speed wireless internet access, passes to our fully equipped fitness centre with indoor running track and pool as well as 24-hr delivery of coffee/tea, cookies & newspapers. Enjoy the Fort Garry's full hot daily breakfast or Grand Sunday Brunch. Offering a full service restaurant and lounge. Other amenities include 24-hour concierge and bell services, world-class Ten Spa, and Yoga Public. Ten Spa offers a variety of treatments and services, including the Hamam at Ten, a modern reinterpretation of the Turkish Roman hot air bathing ritual. Yoga Public is a state of the art facility offering more than 100 classes per week and Canada's most comprehensive yoga program. more

Address:

775 Crescent Drive
Winnipeg, MB

Phone:

(204) 284-6868
Located a few minutes from downtown, near Crescent Drive Golf Course, Thermëa is a new spa that will take you through a unique relaxation experience in nature. Enjoy the benefits of thermotherapy in our world class facilities inspired by some of the best Scandinavian traditions. more
Upcoming Events
10/22/16 - 01/29/17
Winnipeg
01/01/17 - 12/31/17
Winnipeg
SEE ALL EVENTS
Special Offers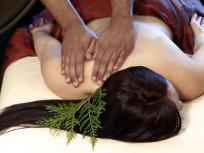 Need a break from the city? Head to Riding Mountain National Park! Here, we'll help you forget all the stresses of your busy...
SEE ALL OFFERS
See some of the great adventures and experiences Manitoba has to offer!
Upcoming Events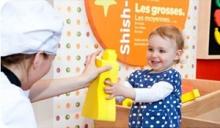 09/12/16 - 04/24/17
Winnipeg
SEE ALL EVENTS
Special Offers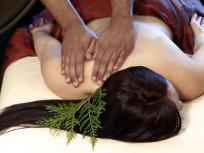 Need a break from the city? Head to Riding Mountain National Park! Here, we'll help you forget all the stresses of your busy...
SEE ALL OFFERS