Aboriginal

Aboriginal tradition is deeply embedded in Manitoba's history and culture. Powwow competitions and music festivals celebrate with colourful pageantry and captivating rhythms. Petroforms found at sacred sites become outdoor classrooms that inspire a legacy of discovery. Outdoor adventures – paddling, fishing and hunting – follow the ancient paths of the ancestors while the history of Manitoba's founder, Louis Riel, comes to life in Winnipeg, the province's capital.

Address:

233 Provencher Boulevard
Winnipeg, MB

Phone:

(204) 237-7692
Join in Western Canada's largest winter festival. Festival du Voyageur is the perfect venue to embrace a Manitoba winter while enjoying unique entertainment. The whole family will take pleasure in meeting Fort Gibraltar's historical characters, admiring snow sculptures created by artists from around the world, dancing and jigging to lively music, tasting delicious French-Canadian food and so much more. Bonding the traditions of the past with the vitality of the franco-manitoban community of today, Festival du Voyageur is a kitchen party not to be missed. Tel. 204-237-7692; fax: 204-233-7576 Web: www.heho.ca E-mail: info@heho.ca more
Address:

PO Box 51 Station L
WINNIPEG, MB

Phone:

(204) 956-1849
From soapstones to rockstars. Be part of it all at Manito Ahbee Festival. Traditional to trendsetting, Manito Ahbee Festival - Aboriginal Peoples Choice Music Awards, Indigenous Marketplace and International Competition Pow Wow. more
Address:

Box 475
THE PAS, MB

Phone:

(204) 623-2912
Oldest winter festival – originating in 1916 – celebrates the cultural heritage of the northern pioneer with skills and entertainment; World Championship Dog Race; King Trapper events include canoe packing, trap setting, moose calling, bannock baking and more; arts and crafts show, beard growing contest, children's games and evening rendezvous. more
Upcoming Events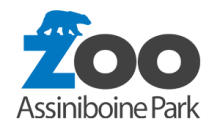 01/26/17 - 03/24/17
Winnipeg
SEE ALL EVENTS
Special Offers
Guests of the Arctic Discovery safari will experience opportunities for breathtaking wildlife encounters as they walk with...
Featuring family-focused activities, the Summer Family Adventure by Frontiers North is perfect for family travellers who are...
SEE ALL OFFERS
See some of the great adventures and experiences Manitoba has to offer!