Rock & Ice Climbing
Going up? Rock climbers know Manitoba has been a hotbed of alpine activity since the turn of the last century. East of Winnipeg, explore Canadian Shield territory while climbing the granite cliff faces of Whiteshell Provincial Park. Favoured sites include Castle Rock on Big Whiteshell Lake and Lily Pond Cliff west of Caddy Lake. Or go north to Snow Lake in Wekusko Falls Provincial Park, an emerging favourite among novice and veteran climbers alike, where opportunities abound for bouldering and top-lining along scenic stretches of Precambrian rock.
In winter, reach dizzying new heights with help from the Club d'escalade de Saint-Boniface, the provincial chapter of the Alpine Club of Canada, which got its start in Winnipeg back in 1906. Members maintain a 20-metre ice-climbing wall in St. Boniface; the free-standing structure affords spectacular views of the Red River and downtown Winnipeg, and even non-climbers can get in on the action every February at the club's annual Festiglace, an ice-climbing contest held as part of Festival du Voyageur.
Upcoming Events
12/02/16 - 01/07/17
Winnipeg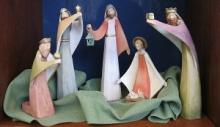 11/29/16 - 01/07/17
St-Georges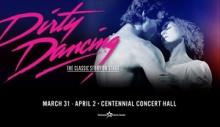 03/31/16 - 04/02/17
Winnipeg
SEE ALL EVENTS
See some of the great adventures and experiences Manitoba has to offer!