Marvels of Manitoba
9 Day Summer Itinerary in Winnipeg, Riding Mountain NP & Churchill
Manitoba summers offer diverse opportunities to explore nature. Our summer tour programme includes soft adventures travelling by motorcoach or van across the whole province, or hard adventures travelling by canoe or hiking. See Winnipeg's top attractions, visit the bison at Riding Mountain National Park, then watch the beluga whales in Churchill. Join us for an exciting adventure exploring Manitoba's natural and cultural resources.
Itinerary Highlights
3 nights at the Hilton Suites hotel in Winnipeg
Entry into Manitoba Museum
Lunch at a Hutterite colony; horse-drawn wagon ride at Spruce Woods Provincial Park
2 nights at Wasagaming Lodge
Bison and wildlife viewing, lakeside lunch at lake Audy, Riding Mountain National Park
Enjoy a Ukrainian feast in Dauphin
3 nights at the Aurora Inn in Churchill
Beluga whale watching, Northern Lights viewing
Wildlife viewing on the tundra and helicopter tour
Day 1
Arrival into Winnipeg. Welcome dinner and orientation session. Overnight at the Hilton Suites Hotel.
Day 2
Full Day tour of Winnipeg attractions, including a visit to the Manitoba Museum. Overnight at the Hilton Suites Hotel.
Day 3
Morning tour and lunch at a Hutterite colony. Afternoon horse-drawn wagon tour in Spruce Woods Provincial Park. Drive to Riding Mountain National Park. Overnight at the Wasagaming Lodge.
Day 4
Morning trip to the bison enclosure at Riding Mountain, followed by a picnic lunch at Lake Audy. Afternoon drive to Dauphin to tour a Kiev-style church, with a Ukrainian feast. Overnight at Wasagaming Lodge.
Day 5
Morning drive to Winnipeg followed by an afternoon flight to Churchill. Townsite tour upon arrival and a special Arctic Char welcome dinner. Overnight at Aurora Inn.
Day 6
Morning tour of Cape Merry and the Parks Canada Visitor Centre. Afternoon tour of the Eskimo Museum, whale-watching boat trip and a tour of Fort Prince of Wales. Evening outing for northern lights search. Overnight at Aurora Inn.
Day 7
Half Day tundra trip with a helicopter tour. Overnight at Aurora Inn.
Day 8
Early morning at Bird Cove. Late morning flight to Winnipeg. Overnight at Hilton Suites Hotel.
Day 9
Departure Day.
For detailed itinerary, plus tour inclusions and exclusions, please visit Churchill Nature Tours.
Upcoming Events
10/15/16 - 03/31/17
Winnipeg
SEE ALL EVENTS
See some of the great adventures and experiences Manitoba has to offer!
Upcoming Events
10/22/16 - 01/29/17
Winnipeg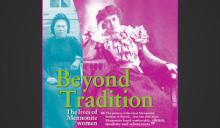 11/01/16 - 04/28/17
Steinbach
SEE ALL EVENTS