Polar Bear investigates Tundra Buggy passengers - Frontiers North
Polar Bear investigates Tundra Buggy passengers - Frontiers North
Credit: Bob Debets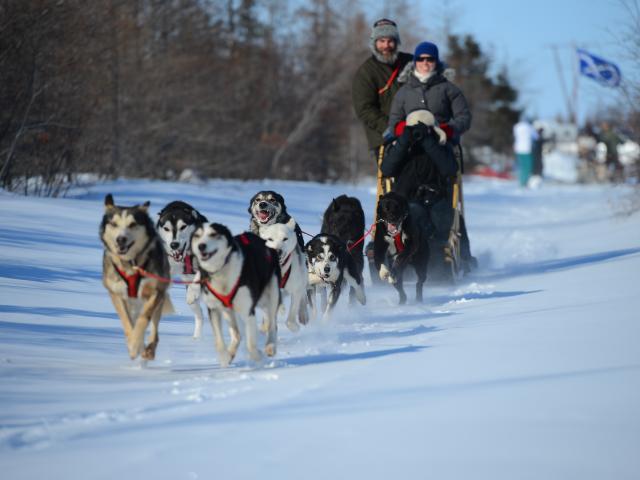 Frontiers North Adventure dog sled
Feel the wind against your face as you join an experienced dog sledder on an exhilarating ride through Churchill's boreal forest. These dogs can run!
Credit: Dan Harper Photography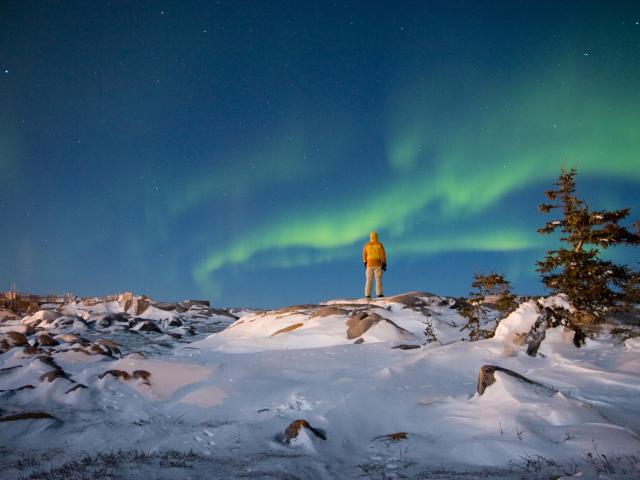 Find yourself in Canada's North at Frontiers North Adventures
Feel a oneness with nature as you experience sights you've only dreamed. Traveling in Canada's North has a way of changing your perspective.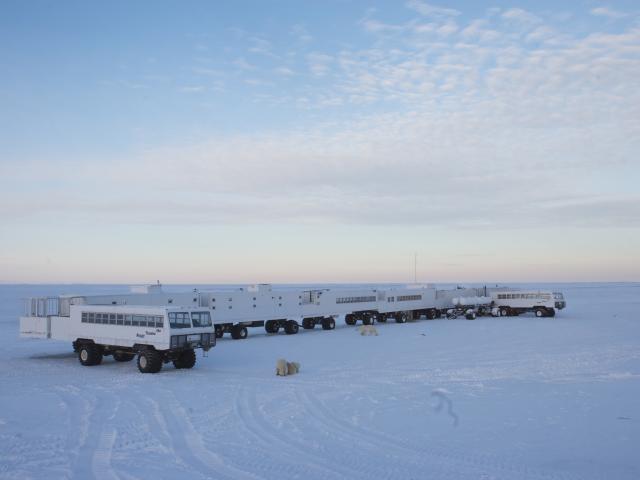 Frontiers North Adventures Tundra Buggy Lodge at Polar Bear Point
Fall asleep under the northern lights and wake up where polar bears play right outside your window and the frozen tundra surrounds you as far as the eye can see. Located in the middle of polar bear country, a stay at the Tundra Buggy Lodge is an adventure like no other
Credit: Frontiers North Adventures.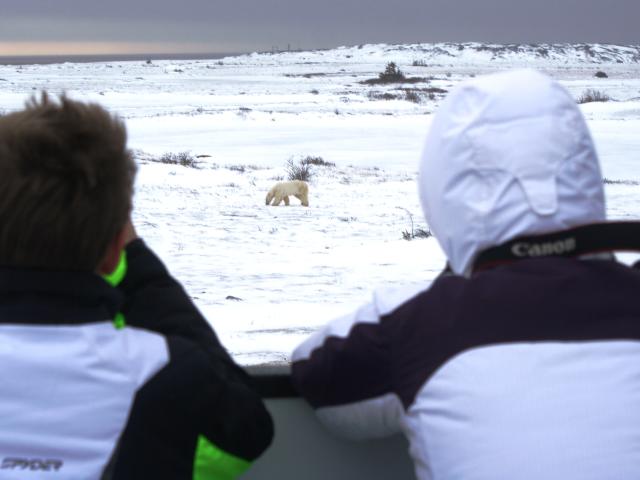 Polar Bear Viewing with the Great Canadian Travel Company
A curious bear wanders by the vehicle at sunset, anxious to back on the ice for another season of hunting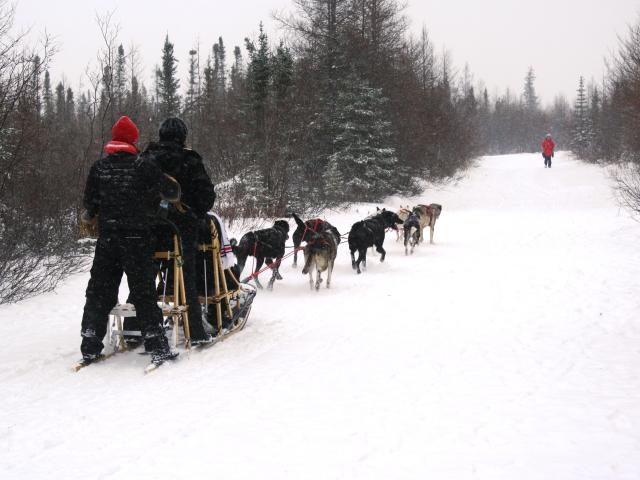 Great Canadian Travel Company takes us for a ride.
Anxiously, the dogs take off through the beautiful Boreal Forest a few miles outside of Churchill.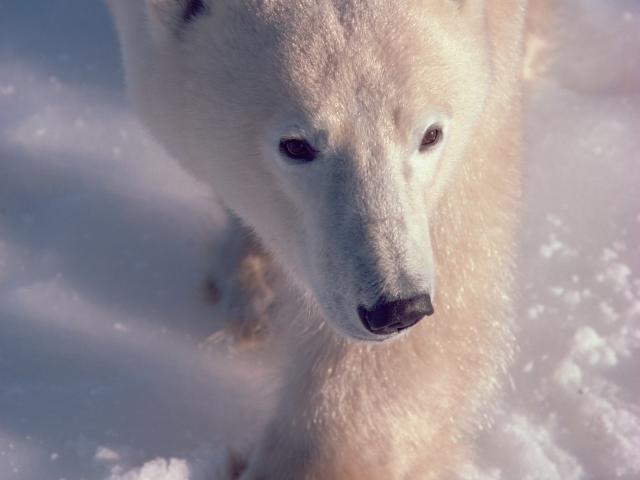 Beautiful shot of the king of the Arctic with the Great Canadian Travel Company
Guests take in the beauty of this moment, connecting with the King of the Arctic ahead on the silent tundra.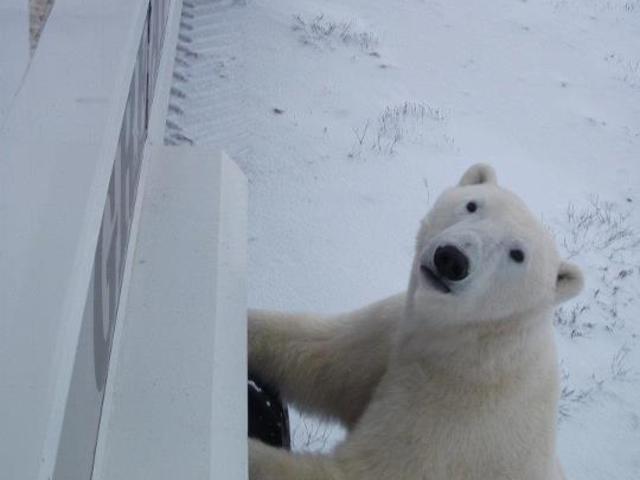 Curious bear comes to check us out with the Great Canadian Travel Company
A young bear gets up close and personal with guests who keep their cameras at a safe distance.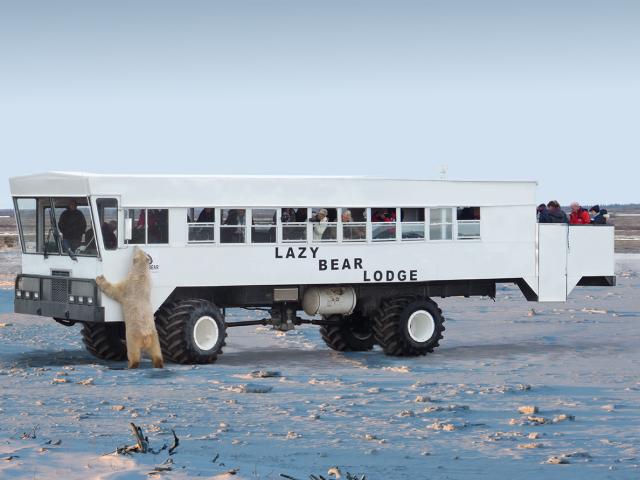 Lazy Bear Lodge Polar Bear Adventure
Enjoy two full days out on the tundra in the Wildlife Management Area on Lazy Bear Lodge's Arctic Crawlers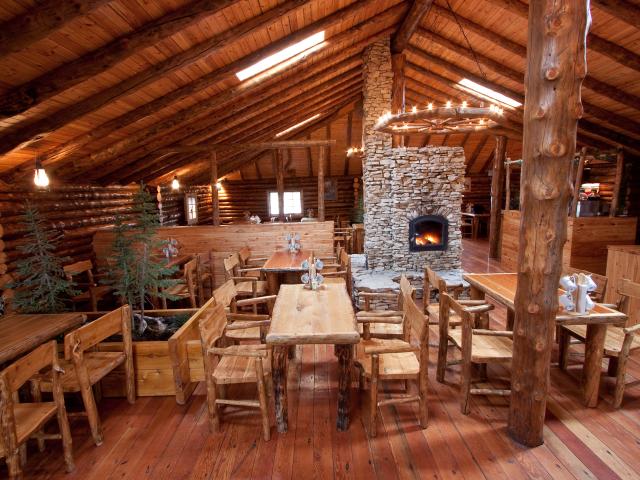 Lazy Bear Cafe 
Warm up by the fireplace in the cozy Lazy Bear Cafe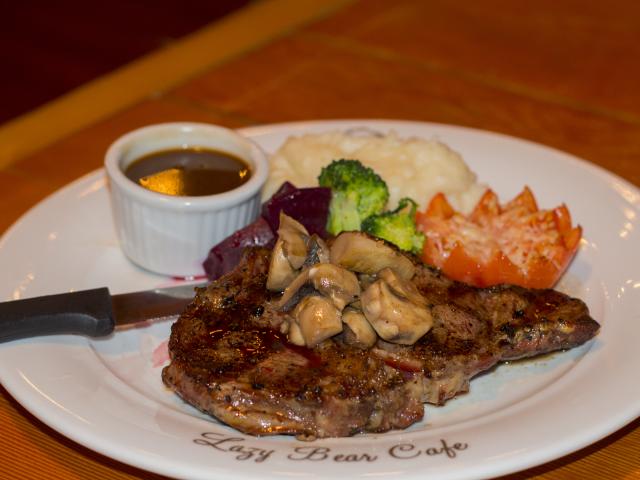 Lazy Bear Cafe Menu
Enjoy and wide variety of food, including special local cuisine in the Lazy Bear Cafe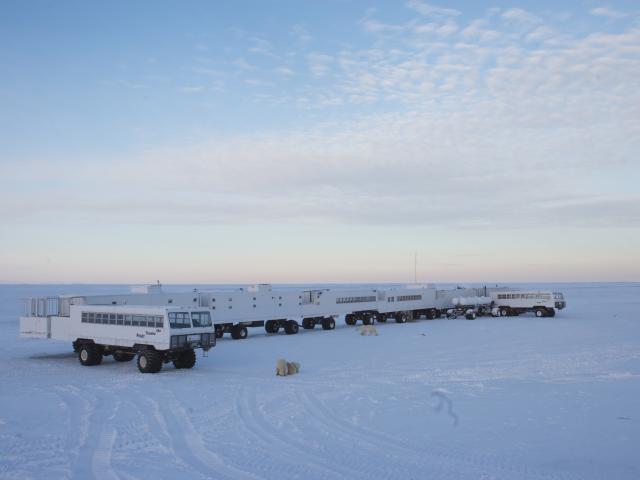 Tundra Buggy Lodge
Cape Churchill provides breathtaking and exciting polar bear experiences!
Credit: Frontiers North Adventures
Close up with a polar bear during a Churchill Wild nature tour
A powerful male polar bear gazes back at curious photographers in the arctic sunshine.
Credit: Ed Bouvier.
Polar Bear investigates people aboard our state-of-the-art Polar Rover during Churchill Nature Tour
Custom built tundra vehicles allow you to safely and comfortably explore the tundra wilderness
Credit: Ed Bouvier.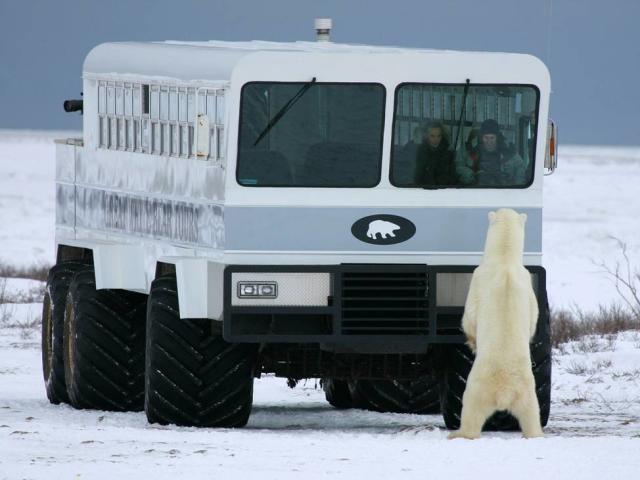 Ready your camera! Curious polar bears during Churchill Nature Tours
Polar bear can stand to a height of 12 feet on its hind legs, bringing them nearly eye-to-eye with tourists poised with ready cameras!
Credit: Ed Bouvier.
Witness polar bears in their natural habitat during Churchill Nature Tours
A little playtime before the "freeze-up". Every autumn, hundreds of polar bears gather near Hudson Bay to wait for the sea ice to form so they may return to their seal-hunting grounds. Join us to witness this amazing natural phenomenon
Credit: Ed Bouvier.
A Show of Strength during Churchill Nature Tours
Young Polar pass the time with a good old-fashioned wrestle. Building skills and strength using their paws, and displaying their massive 5 cm long canine teeth
Credit: Ed Bouvier.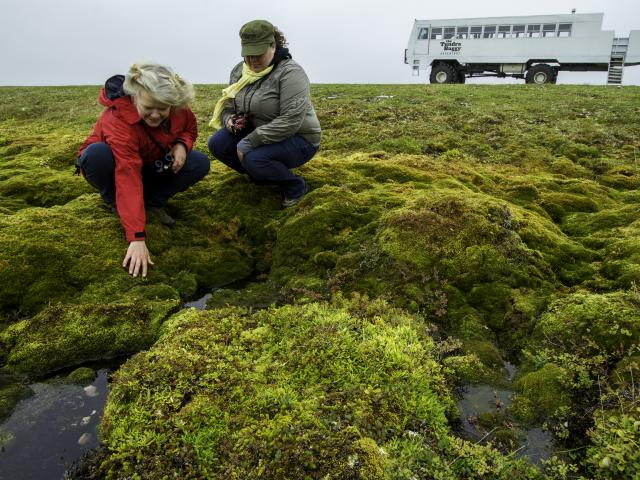 Frontiers North Adventure summer Tundra Buggy Excursion
Feel the moss beneath your feet on a summer Tundra Buggy excursion into the Churchill Wildlife Management Area. Teeming with colourful blooms and incredible wildlife, the arctic summer is a sight to behold
Credit: Eric Lindberg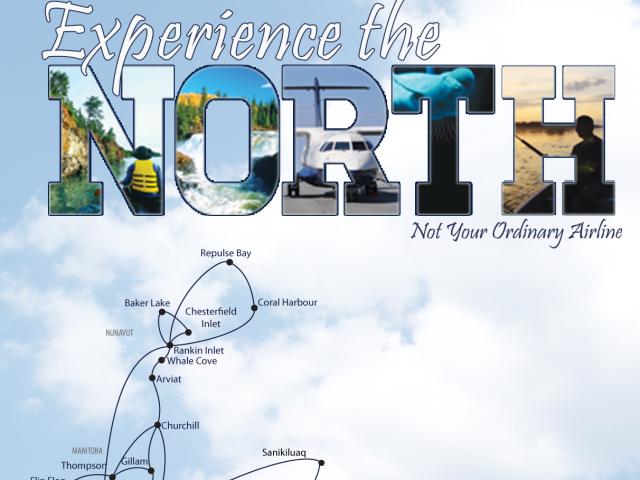 Get on board with Calm Air
Not only is Calm Air equipped to ship cargo to some of the most remote places, it also provides air charters to almost anywhere in Canada. You decided where and will take you there!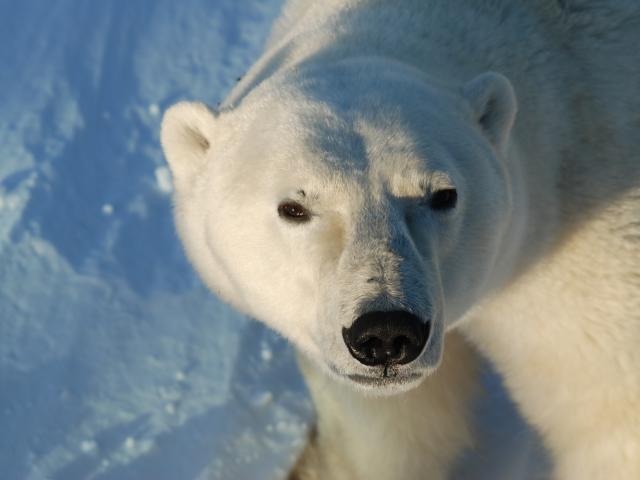 Looking into a polar bears eyes on a tour with Heartland international
This great white polar bear stares directly into our camera while we steal a picture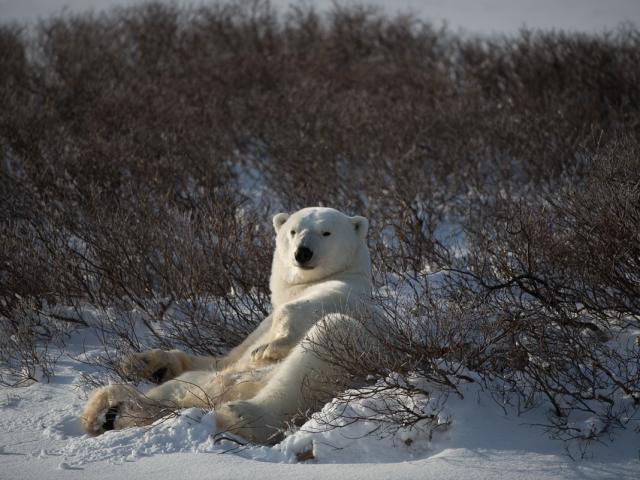 Lounging Polar Bear
A polar lounges in the snow.