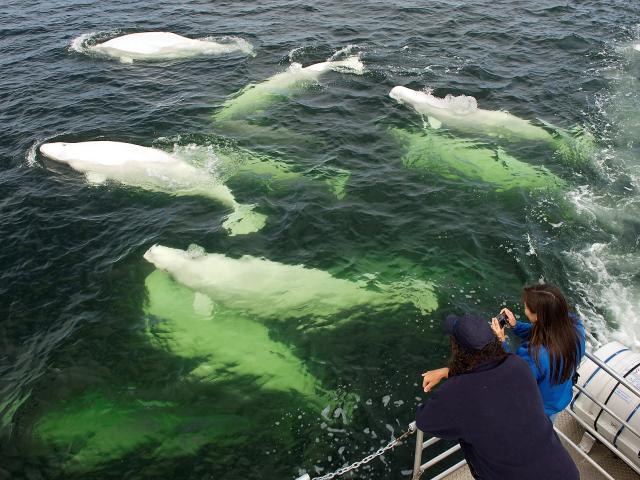 A Natural Phenomena: 3,000 Beluga Whales during Churchill Nature Tour
Thousands of these intelligent white beauties come to calf in the Churchill River estuary each summer!
Credit: Mike Macri.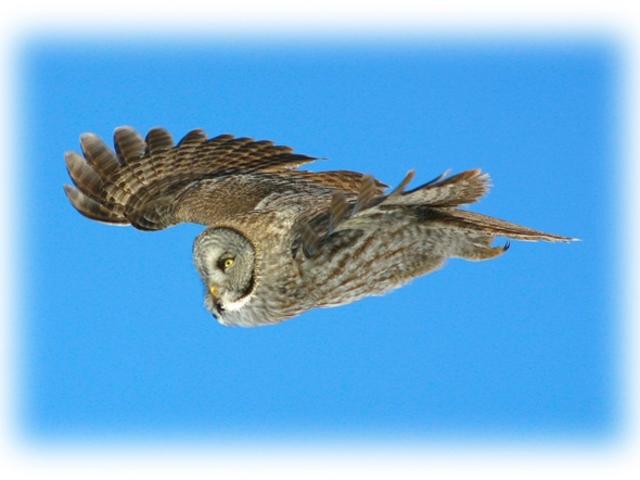 Spotted Great Grey Owl at Churchill Nature Tour
Manitoba's provincial bird, the rare great grey Owl is ranked number six among birders "50 Most Wanted" in North America. With a wingspan of 1.5 m (5 ft.), this year- round resident of Manitoba is a sought after bird to be ticked during our bird watching tours.  
Credit: Ed Bouvier.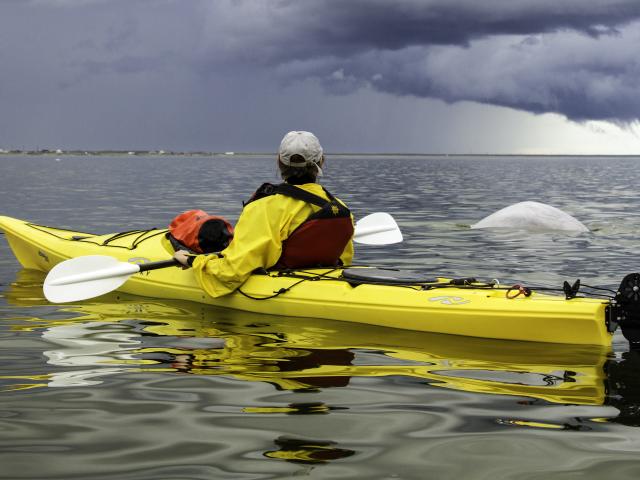 Gliding through Churchill River with Frontiers North Adventures
Let your paddles lead you to an adventure like no other. Glide along beside beluga whales during an incredible kayaking excursion on the Churchill River
Credit: Eric Lindberg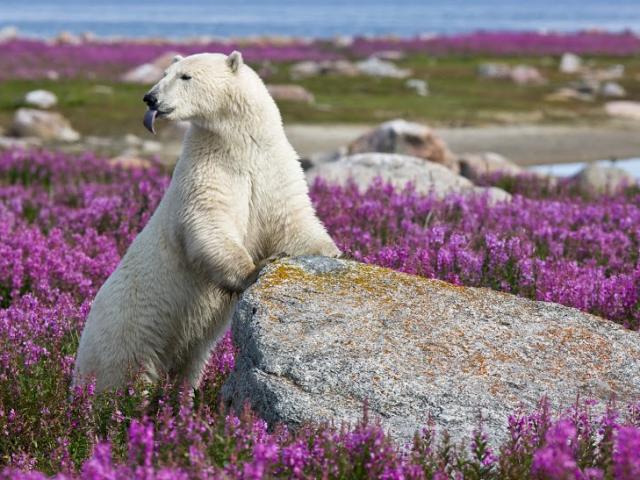 A beautiful site at Churchill Wild
A polar bear glances around at the unmarked beauty of Churchill wild. Take it all in and enjoy the peace fullness of your surroundings, while enjoying the company of some of Canada's most indigenous creatures
Polar bear viewing at a Churchill Nature Tour
After returning to shore from their winter feeding grounds, two polar bear cool themselves with the fresh winds off the water near the famed Ithaca shipwreck in Bird Cove. They have begun a three month summer "fast".
Credit: Ed Bouvier.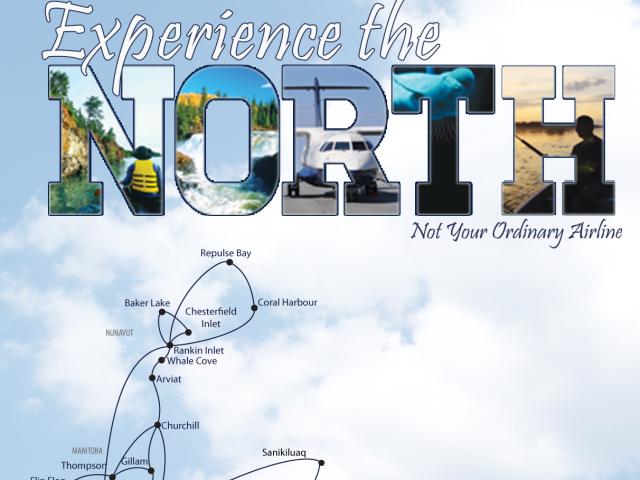 Get on board with Calm Air
Not only is Calm Air equipped to ship cargo to some of the most remote places, it also provides air charters to almost anywhere in Canada. You decided where and will take you there!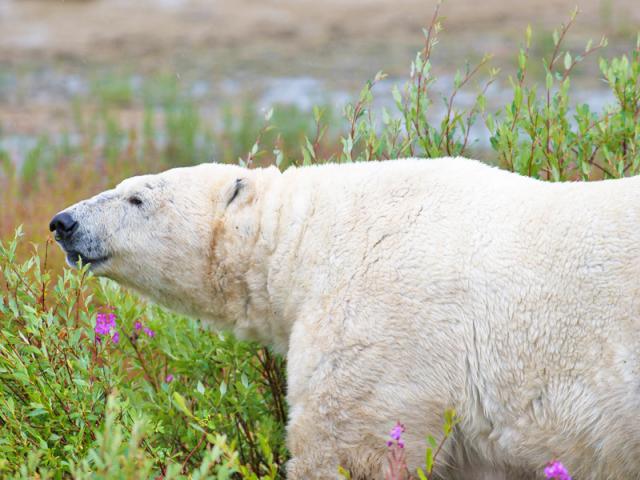 Polar Bear in the Fireweed
Come face to face with polar bears in their natural environment
Polar Bear in the distance
Kayak with belugas
Kayakers paddle amongst belugas in the Hudson Bay
Northern Lights
Watch the northern lights from the cozy comfort of an igloo in Churchill Manitoba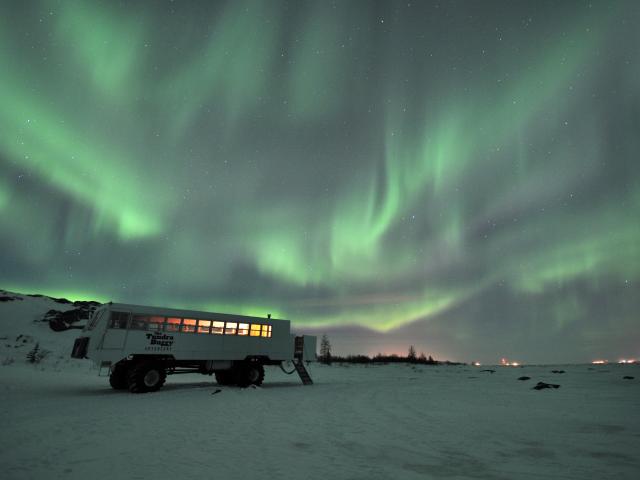 Mother Nature's Light Show at Frontiers North Adventures
Located directly under the Auroral Oval, Churchill Manitoba is one of the best places on earth to view the northern lights. Only Frontiers North Adventures offers the unique perspective of viewing the dancing lights from the warmth and comfort of a world-famous Tundra Buggy
Credit: Bob Debets