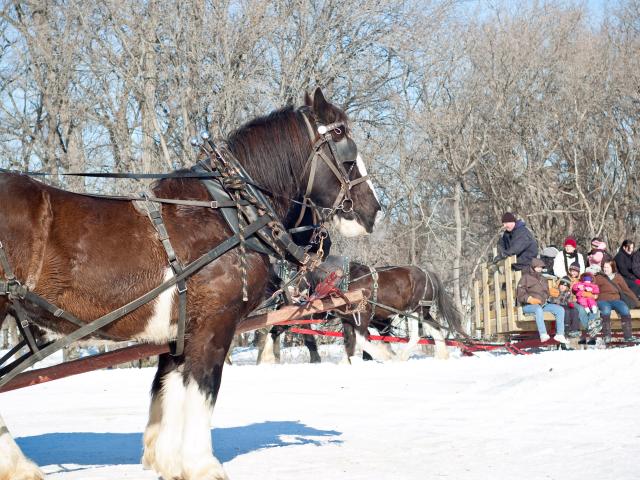 Wagon Rides, Festival du Voyageur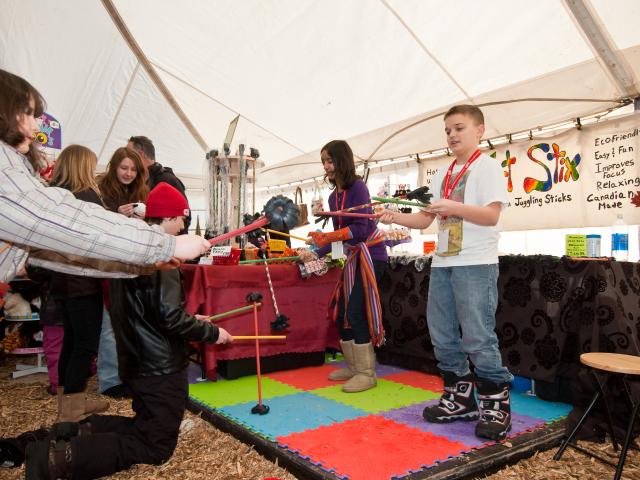 Kids Having Fun, Festival du Voyageur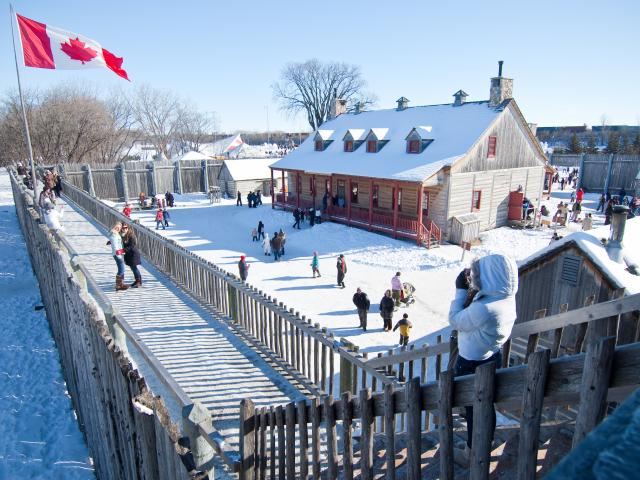 View Fort Gibraltar, Festival du Voyageur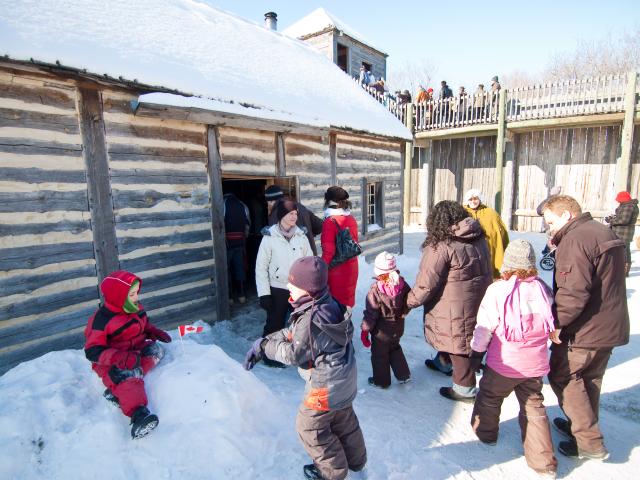 Family Fun at Fort Gibraltar, Festival du Voyageur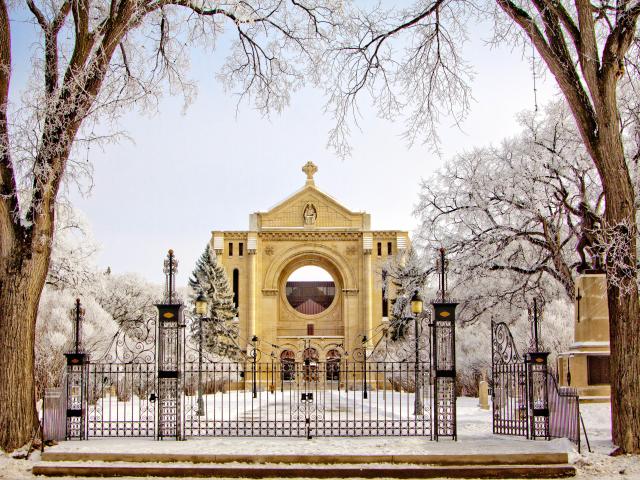 Winter at the Winnipeg St. Boniface Cathedral
Situated in the heart of Winnipeg's French Quarter, St. Boniface Cathedral attracts thousands of visitors each year. The dramatic façade faces west across the Red River toward downtown Winnipeg. The cathedral is open year-round.
Credit: Tara Kenny
Spectacular snow sculptures at Festival du Voyageur
Festival du Voyageur, Western Canada's largest winter festival, celebrates the traditions of Manitoba's fur trading history with the vitality of the franco-manitoban community of today. Admire snow sculptures created by artists from around the world. Dancing and jigging to lively music, tasting French-Canadian food and more.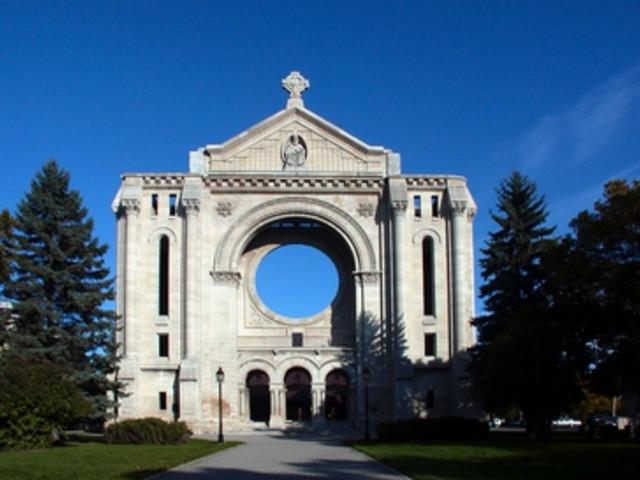 The heart of Winnipeg's French quarter with O Tours
St. Boniface Cathedral – in the heart of Winnipeg's French quarter, the Saint-Boniface Cathedral stands as an icon of this community's rich history of exploration, conflict, perseverance and strength.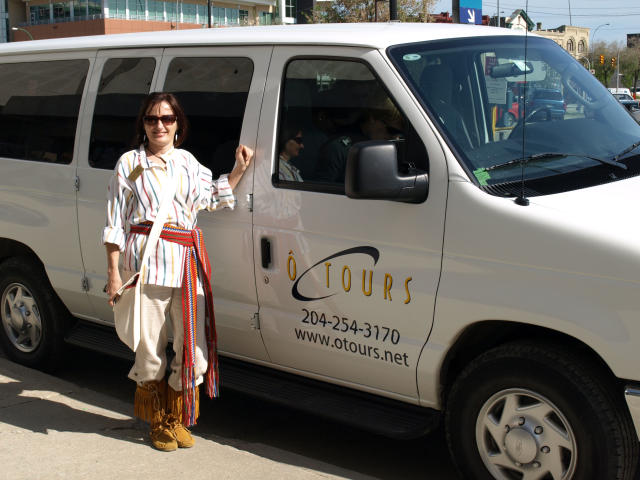 Let O Tours guide the way
O TOURS not only provides guide services in English and French but also provides private transportation services for tours, meet and greets, corporate and tour groups.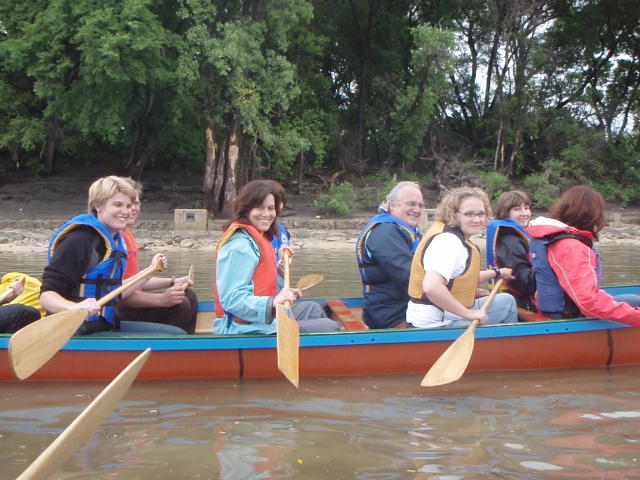 Become a voyageur with O Tours
Winnipeg's history is based on the fur trade of the 18th and 19th century.  Become a voyageur and experience what life was like as you discover our beautiful rivers and historic sites.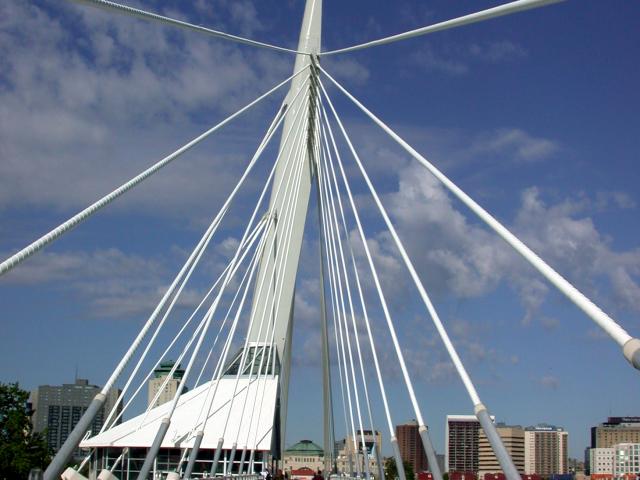 Capture the beauty of Winnipeg with O Tours
Esplanade Riel -this award-winning pedestrian bridge, named Esplanade Riel after the founding father of Manitoba, connects downtown Winnipeg with St. Boniface, its French neighborhood.