Le parc provincial Whiteshell
Le parc provincial Whiteshell
Des rivières tumultueuses, des lacs profonds et limpides, des plages de sable chaud et le parfum vivifiant des pins gris; voilà quelques-uns des attraits que vous réserve une escapade au parc provincial Whiteshell. Ce parc accessible toute l'année vous réserve des activités de plein air paisibles ou intenses, selon vos préférences. Le lac Westhawk, creusé par une météorite, fait la joie des nageurs et des amateurs de plongée. Les enfants ne s'ennuient jamais dans ce splendide terrain de jeu naturel en raison des nombreuses activités offertes. Vous pourrez même jouer votre meilleure partie de golf sous le regard de la faune locale. Le parc provincial Whiteshell s'étend à perte de vue, à partir de la route 1. Évadez-vous dans ses sentiers, ses routes, ses lacs et ses rivières. Taquinez le poisson dans l'un ou l'autre des 200 lacs. Vous pourriez y capturer un grand brochet, une perche, un doré jaune, un touladi ou une truite arc-en-ciel.
Site Web: www.gov.mb.ca/conservation/parks/popular_parks/eastern/whiteshell.fr.html
Special Offers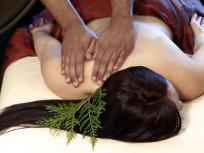 Need a break from the city? Head to Riding Mountain National Park! Here, we'll help you forget all the stresses of your busy...