Bed & Breakfasts
Home-cooked meals and charming guest rooms come with the territory at bed and breakfasts. It's the little extras that will make your stay in Manitoba special.
Graze on garden-fresh fare at a country farmhouse or enjoy lakeside views from a sunny deck. Choose an urban escape close to shopping and nightlife or work up an appetite with a day of outdoor recreation. At Blue Sky Bed & Sled in Churchill, you can go mushing with a team of sled dogs or just enjoy some canine company during a walk in the woods. Solmondson Gesta Hus in historic Hecla Village is your Icelandic home away from home, with a veranda overlooking Lake Winnipeg. And Riverhaven Bed & Breakfast in Lac du Bonnet is a rustic haven on the Trans-Canada Trail, where you can swim or fish off a dock just steps from the front door.
Stay in a "cabin in the attic" at Poplar Lane Bed & Breakfast in Crystal City or explore Winnipeg from a home base in one of the city's historic neighbourhoods. B&B's are often close to attractions - and many are lovingly restored heritage homes that are attractions in themselves.
Hosts are happy to share insider information on local haunts, and their advice is on the house.
This logo indicates members of the Bed and Breakfast Manitoba who follow the Association's Quality Assurance Program. Visit Bed & Breakfast Manitoba for more information.
Upcoming Events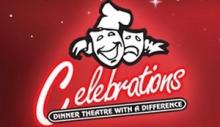 08/12/16 - 10/08/16
Winnipeg
05/28/16 - 09/11/16
Winnipeg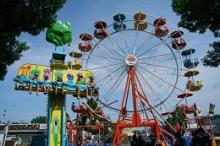 SEE ALL EVENTS